As Bob Dylan stated so succinctly in 1964, "Times they are a changin'" — and thankfully, technology continues to evolve right along with it. As circuit boards get smaller and materials get lighter, our school and office equipment get smaller and lighter as well.
A Brief History of Projectors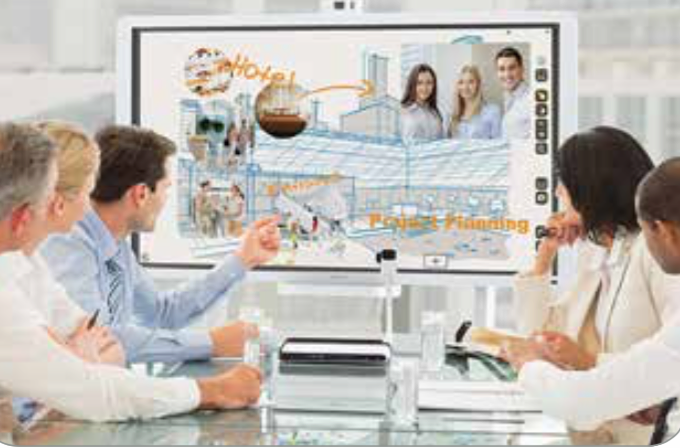 If we take a brief look at the history of projection we see a remarkable transition from the 19th century brass and mahogany 'Magic Lanterns' with double lenses and candle illuminants. These progressed to lanterns that used gases and lime instead of candles (which were ignited to create 'limelight'). The 20th century brought us massive filmstrip projectors (1925) which have successively gotten smaller over time, and the bulky overhead projectors of the 1960s that were built on wheeled cabinets made room for the data projector of the 1980s. This machine collected signals from a video source and used a cathode ray tube to project a monochromatic image on a screen; the earliest of these projectors was quite hefty, weighing more than 18 kg. As the technology evolved the design and heft shrank. Welcome to the 21st century — to the days of compact and portable projectors, convenient for classroom, office, or boardroom — a huge deviation from the past paradigm of weight and heft.
Projectors for the 21st Century
Besides the portability, a major convenience of today's projectors is choice. We literally offer projectors to meet any need. Let's start with Ricoh's line of Interactive Flat Panel Displays, which got a refresh just this year! Ricoh's PJ WX4152NI projector is an Interactive model which can display images and presentations simultaneously running on any of Ricohs new IFPD products.
How does incredible capability translate into practical use? Well, you can save on employee flights & travel time for one. It's remote sharing function includes up to 20 other projector systems, and up to 50 other devices including iOS, Android and Windows. Business overseas? This projector will make meetings infinitely easier. With this kind of image clarity, you can showcase complex graphics and important documents in brilliant 3840 x 2160 4K resolution that includes 10-bit processing of more than one billion colors. Imagine how this will allow you to see prototypes and meet the individuals you work with!
In addition, Ricoh has a free app called 'Ricoh Smart Device Connector' which connects an entire Ecosystem of products together including whiteboards, projectors, printers & MFPs, smartphones & tablets and cloud services all together. It is a very well thought out and efficient network of products and software and services allowing us to integrate projectors with whiteboards with seamless printing to Ricoh devices and saving data to common cloud services for sharing information way easier than in the past.
The feedback from anyone who has used this projector is tremendous praise, here's to technology that bridges gaps! Download the brochure here to read more about how you can increase team collaboration, maximize engagement, all while protecting against malware and virus'.
http://www.jbm.ca/shared/media/products/6615/download/3165/download.pdf
JBM is a locally owned and operated family business, located in St. Catharines since 1987. We service the entire Niagara Region, Haldimand County and Hamilton-Wentworth, providing leading-edge document management solutions, document imaging and mailing solutions.