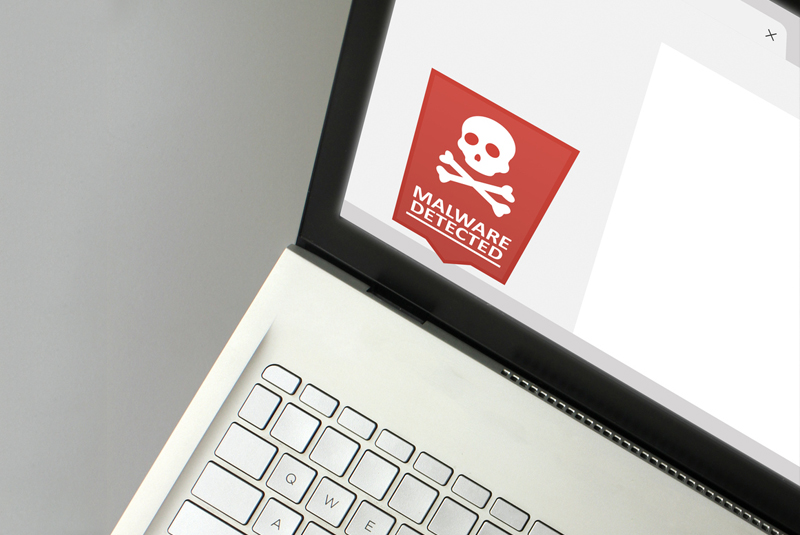 If your company has ever suffered from a minor operating glitch caused by a hacker's malware, consider yourself fortunate.
Things could have been much, much worse.
At JBM Office Systems Ltd., we work hard with our vendor partners to provide solutions for our clients' technical and productivity issues.
One such issue, that of malware, certainly isn't new, but new forms of malware, applied in unexpected ways globally during the last year, have brought even some business giants to their knees.
One of JBM's partners – Datto – takes the issue of malware and ransomware extremely seriously. In an infographic on the company's website, Datto experts offer the following information and warning:
"Ransomware, the cash cow of today's hackers, has become an incredibly lucrative resource, netting cyber thieves millions of dollars a year. From CryptoLocker and Locky to CryptoWall and TeslaCrypt, it's all bad news for vulnerable end users and businesses. Get the facts straight and protect your data before it's too late."
Since there's no question the data thieves will always find a way to steal information, it's up to us – the owners of the small- and medium-sized businesses (SMBs) – to stay one step ahead of the thieves in protecting our valuable data.
Datto recently produced a State of the Channel Ransomware Report, offering results obtained from research compiled from reliable technological sources during the past year. (To read Datto's report, visit the company's blog entry, HERE.)
The company surveyed nearly 2,000 managed service providers (MSPs), which serve more than 100,000 SMBs around the world.
A webinar included in Datto's blog entry offers statistics, business forecasts on ransomware and its impact on SMBs, and tips for the best practices in protecting SMBs against data theft and ransoming.
In case the term is new to you, ransomware is a type of malicious software that locks up your files, causing encryption that renders data useless to you, the owner. The perpetrators of the attack are thieves who demand digital payment – often in untraceable Bitcoin – before permitting access. In some cases, the files are scheduled to be destroyed, or published on the Internet for all to view.
Remember that TV show, "The Weakest Link?"
Don't be your SMB's weakest link: To get into your data, the thieves often send phishing emails to staff. Sometimes, this works and they get in, because somebody opens the email link.
Datto doesn't want you to be the weakest link.
The strategies the company offers for protection of your SMB include three layers: Education; antivirus software, and a program called Total Data Protection.
In Education, user-awareness training is provided for anyone with access to company email, computers and servers. It is designed to teach about the dangers that can come from social engineering schemes and phishing scams. The more your staff know, the less likely they are to be your SMB's weakest link.
Next, antivirus software provides the second layer of Datto's sound defence. Since a good antivirus protection can stop thousands of attack attempts per day, it can often save a system from full-blown infection. However, the software must be continually updated, to keep up with the data thieves.
Lastly, Total Data Protection is called the "ultimate failsafe" by Datto's experts. It's a hybrid backup and disaster recovery appliance that takes snapshots of your data and systems at regular intervals, storing that information in a secure, off-site location in Canada. Should your system be attacked, Total Data Protection allows you to "turn back the clock" to a time prior to the attack. Your SMB suffers no lockup, no ransom, no downtime … no problem.
Datto Total Data Protection platforms SIRIS, Backupify and Drive offer SMB owners various choices of ways to protect data from theft. JBM Office Systems Ltd. is happy to partner with Datto, presenting clients with uninterrupted access to data on site, in transit and in the cloud.
Datto's aim is to protect essential business data, and they do it successfully for tens of thousands of the world's fastest-growing companies. JBM's team of experts wants your SMB to be part of this well-protected group.
Want to know more?
To meet with a JBM Office Systems Ltd. consultant, call our office at 905-641-4442, or get in touch via the contact page on our website, HERE.
JBM is a locally owned and operated family business, located in St. Catharines since 1987. We service the entire Niagara Region, Haldimand County and Halton Region providing leading edge document management solutions, document imaging and mailing solutions.