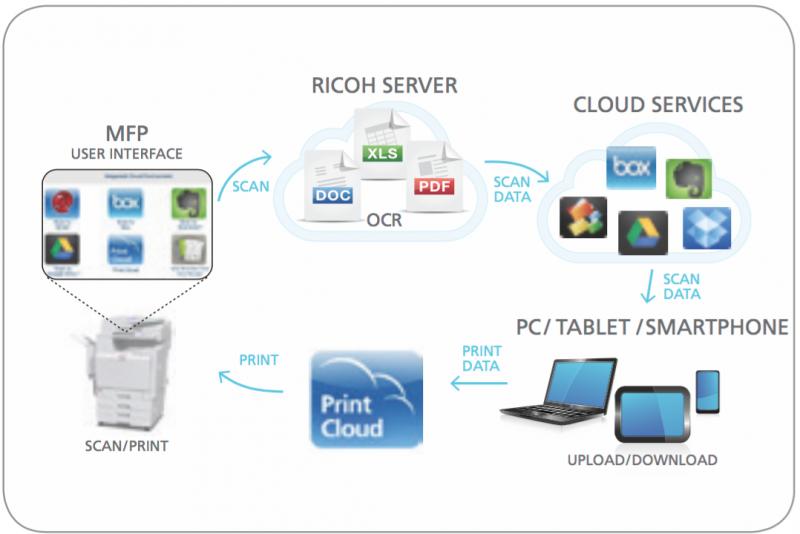 Have you ever learned something new, and wondered why it took somebody so long to come up with it?
Some technological advances are so simple, yet effective, that their development has rocked the business world.
Think, for example, about the transition in classrooms and boardrooms from chalkboards and giant pads of paper for note taking, to the daily applications offered by the interactive whiteboard.
Ricoh, a partner to JBM Office Systems Ltd., and a pioneer in interactive whiteboard development, offers technological advancements to other areas, too, improving the way we both live and do business.
From developing software to improve document workflow, to increasing our information technology security, Ricoh's products and services offer simple, effective changes to recognized business technology, in some cases taking what was already out there and making it better.
As one of JBM's longest-partnered vendors, we know that Ricoh offers tons of ways to improve every business environment, from a small business run from the home, to a large corporation with hundreds of staff.
One of the company's most interesting developments, in our opinion, involves changes to the way we use the "cloud" for everyday computer-related tasks.

We are talking specifically about ICE – that stands for Ricoh's "Integrated Cloud Environment."
Using ICE, companies large and small can afford to "go digital," implementing Ricoh's cloud-based printing and scanning service with little to no IT involvement to start it up.
ICE will extend the capabilities of a Ricoh multi-function printer (or single-function printer equipped with a "smart" panel), streamlining document conversion and permitting cloud printing, scanning and sending out, even using mobile devices.
Some of ICE's other benefits include its ability to connect to other cloud-based services, and its intuitive interface that automatically displays new services once accessed.
Something that our JBM team is really excited about, though, involves the way ICE enables optical character recognition (OCR), document indexing and file conversion. It can convert files and preserve complex tables and diagrams; then, when electronic files are emailed, they arrive as searchable text documents. (So, no more typing out documents because you can't access them to edit them!)
How cool is that?
Perhaps the best detail, though – which we already mentioned but is worth mentioning again – is that ICE can be quickly implemented in any business setting with no system integration, software updates or maintenance – also, that printing is possible using your PC, laptop, tablet or smartphone.
ICE is really, really cool.
Ricoh currently offers five different ICE packages, designed to provide solutions for specific business challenges, for companies of various sizes. Our JBM team is well-versed in the various packages, having been offered complete training from Ricoh's own team of experts.
We can assist our customers in choosing the right ICE package, from office; advanced office; education package; legal package and printer package.
If your company of any size is seeking a better way to handle documents and streamline paper operations, you might want to think about giving ICE a try.
To learn more about Ricoh's ICE, visit JBM's website, HERE
To meet with a JBM consultant, call our office at 905-641-4442, or get in touch via the contact page on our website, HERE.
We're JBM Office Systems Ltd.: Our team wants to make your team look good!