While April in Niagara brought with it some strange weather, it seems that in May, spring has finally arrived, bringing with it the excitement of warmer temperatures and new growth.
Our team of professionals at JBM Office Systems Ltd. really loves spring. We feel it's the best time of year for appreciating our trees, whether they are old-growth forests; orchards for tender fruit; flowering varieties like Magnolia, or common boulevard-planted oaks and maples.
We love it when our Niagara trees are in bloom. From that first rush of pale green of the leaves, to the swelling buds and the bursting forth of fragrant blossoms, it's a visible growth cycle we can all appreciate. It's because we love our trees that we fell in love with some of the multi-function printers we carry. How does that relate, you ask? Well, we love our trees, and paper comes from trees. MFPs with "green" features allow your business to conserve paper, thereby sparing trees.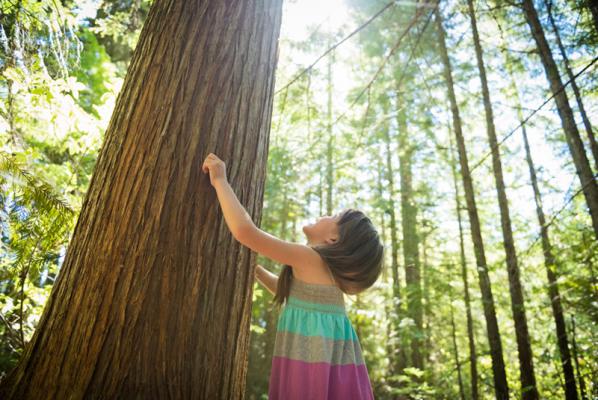 Pretty simple, no?
One line of MFPs in particular – the Toshiba e-STUDIO™ line – offers businesses of any size a choice of how its workflow is customized.
The e-STUDIO™ line is intuitive and smartly integrated, allowing complex tasks to be simplified and providing tailored, cost-effective solutions for meeting print, document management and content needs, while allowing for the achievement of green objectives. While it's always great to hook your office up with that new piece of equipment that will make life easier, you want to make sure it's not just the latest way of doing things. Instead, look for something that adds a positive impact to the way we live, offering a long-term impact.
Toshiba's e-STUDIO™ line has you covered. These MFPs – and there are several sizes from which to choose – are built according to world-leading environmental standards, standards that take our world into account without compromising on quality.
Each unit is designed to comply with RoHS (restriction of hazardous substances) laws;
Each unit offers a construction that includes recycled plastics, and offers Toshiba's low-power Super Sleep mode to assist with the reduction of hydro costs;
Each unit is EPEAT Gold registered in the global registry (a registry of products offering reduced environmental impact);
Each unit is Energy Star V2.0 rated, meaning that it meets the latest, most stringent requirements, designed to conserve energy and reduce your carbon footprint, and,
Each unit offers intuitive operating procedures designed to conserve hydro and paper, and can be accessed both from within the office, and when your staff is on the go.
One model that offers all of the above and even more is Toshiba's newest line of MFP, the company's new Eco-Hybrid MFP, the e-Studio3508LP.
We have been offering this particular model for a while, and our customers can't say enough good things about it. The Eco-Hybrid MFP offers identical features to its previous version, the e-Studio3508A, along with the enhanced performance of Toshiba's Eco-MFP, plus the original, separate Erase Unit, now all in one unit.
Instead of printing out your proofs or drafts of documents in black toner, you can actually, with this printer, print in erasable blue toner (called EBT by Toshiba). When you are done with your EBT proofs, you place them in the erase unit, and your e-studio3508LP uses heat to erase the toner from your paper – which you can then reuse, up to five times.
This is the part we love, which has our JBM team so excited about saving trees! Can't you just see your carbon footprint shrinking? Toshiba's whole line of e-STUDIO™ MFPs is so function-capable, our JBM team has no trouble teaching other businesses how to use any of the models – even the 3508LP, which seems like it might be complicated, but really isn't.
If you love trees as much as we do, the 3508LP may be the environmentally friendly, multi-function printer that best suits your office needs. Want to know more about Toshiba's e-STUDIO™ line of printers? Check out our extensive product line here!
To meet with a JBM Office Systems Ltd. consultant, call our office at 905-641-4442 or get in touch by messaging us!
JBM is a locally owned and operated family business, located in St. Catharines since 1987. We service the entire Niagara Region, Haldimand County and Hamilton-Wentworth Region providing leading-edge document management solutions, document imaging and mailing solutions.