Hardware Partners
Ricoh
Ricoh is by far the largest and longest standing partner for JBM Office Systems. Our roots date back to 1987 when JBM was incorporated and opened our doors as a new Harris/3M Dealer, selling their complete line of copiers and fax machines. The Harris/3M brand changed into the Lanier brand in May 1989. JBM enjoyed great success with Lanier during the 1990's and earned their Canadian "Dealer of the Year" award in both 1995 and 1999, recognizing JBM as the top performing dealer in Canada.
In November 2000, Lanier was purchased by Ricoh Corporation of Japan since becoming their main manufacturing partner. Shortly thereafter, the Lanier brand was discontinued in Canada so JBM became a fully-fledged Ricoh dealer. Since that time, JBM has continued to grow alongside Ricoh as they have become the market leader in many of the segments in which they compete. JBM was honoured to earn membership in Ricoh Canada's prestigious 'President's Club' in 2003, 2005, 2007, 2012, 2013 & 2014, awarded to dealers who exceed their annual purchase quotas. To top it off, JBM was honoured as 'Dealer of the Year' for 2013-2014 as the top performing dealer in Canada! We are also a member of Ricoh Canada's Dealer Advisory Council.
Supported Ricoh product lines:
Monochrome and Colour Printers & Multi-function Products
Monochrome and Colour Production Printers & MFP's
Monochrome and Colour Wide Format MFP's
Fax machines
Visual Communication Products

Multimedia Projectors
Interactive Whiteboards
Unified Communication Systems

Advanced Capture Software Solutions – GlobalScan NX & Streamline NX, AutoStore SMB
Document Management Solutions – Personal Paperless Document Manager & Content Central
Output Management Solutions – Papercut & Print Copy Scan Director
Mobile Print Solutions
Device Management Solutions

Device Manager NX, Accounting and Professional versions
Card Authentication Package & Enhanced Locked Print NX

Cloud Based Solutions

Integrated Cloud Environment (ICE)
QUADIENT, Formerly Neopost
Quadient is one of only 3 vendors that can legally sell Postage Meters and Mailing Machines in Canada. In 1999, JBM entered into an Exclusive Dealer agreement with Neopost Canada to represent their mailing products exclusively in the Niagara Peninsula and Haldimand County. During our first full year as a dealer, JBM was honoured to earn membership in Neopost's 'President's Club' in 2000. Since that time, we have grown the Neopost base of customers to include an impressive list of who's who in Niagara:
Regional Municipality of Niagara
Brock University
Niagara College
District School Board of Niagara
Niagara Catholic District School Board
Niagara Fallsview Casino Resort
City of Niagara Falls
Town of Fort Erie
Durward, Jones Barkwell
Sullivan Mahoney
To name just a few…..
In both 2011 & 2015, JBM earned membership in Neopost's Presidents Club by exceeding annual quota again. JBM was also honoured as Neopost Canada's 'Dealer of the Year' for 2011 by achieving 135% of quota!
Supported Neopost product lines:
Postage meters & Mailing Machines
Folder-Inserters
Letter Openers
Address Printers & Envelope Printers
Mailroom Furniture
Mail Accounting Software Solutions
NeoShip Shipping Solutions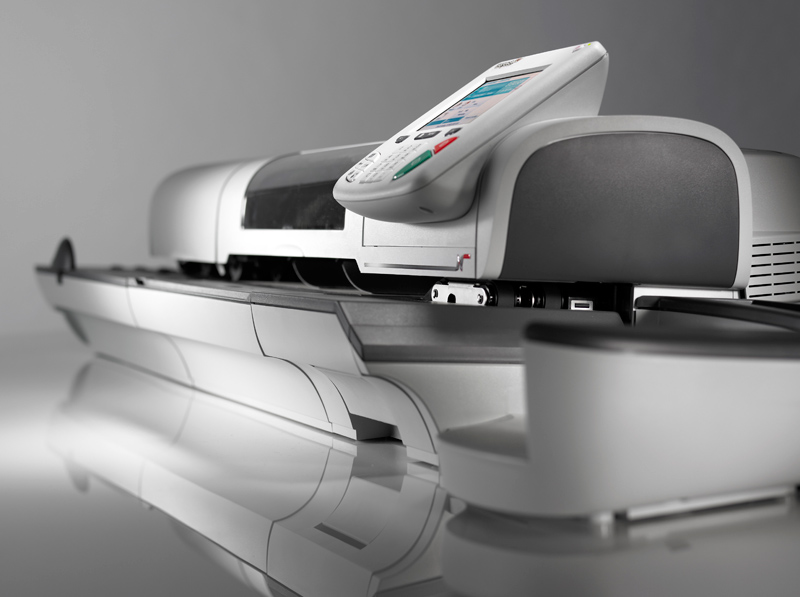 Toshiba
In 2007, Toshiba Canada was looking for a reputable company to represent their line of copiers, fax and multi-function products in the Niagara Peninsula. That's when they met with JBM and we became Partners to sell and service their products in Niagara. With Toshiba, JBM has won over some significant accounts including the Niagara Parks Commission and the Shaw Festival Theatre in NOTL.
In 2016, Toshiba embarked on the most ambitious product launch campaign we have ever seen with a total of 17 newly designed monochrome and colour multi-function products. Last year they also brought their line of Thermal Barcode/Label printers into the mix as well as their line of Digital Signage solutions.
Supported Toshiba product lines:
Monochrome and Colour Multi-function Products
Fax machines
Thermal Label/Barcode Printers
Visual Communication Products – Digital Signage
Advanced Capture Software Solutions – Toshiba Re-Rite Software
Lexmark
Although JBM has sold Lexmark products for many, many years, it was not until the end of 2015 that JBM and Lexmark officially partnered under Lexmark's Business Solutions Dealer Program. This unique Lexmark program pairs up the local expertise of a full service copier dealer with the innovation of a worldwide printer manufacturer to offer customers a full service experience with their higher end products. JBM is the only authorized Lexmark BSD resident in Niagara that is capable of servicing your Lexmark products under warranty. Over the last few years, Lexmark has earned industry recognition and awards for their full line of monochrome printers and MFP's. This year, they refreshed their entire line of colour A4 printers and MFP's which again are taking the industry awards by storm.
Supported Lexmark product lines:
Monochrome and Colour Printers & Multi-function Products
Lexmark Business Solution App's
Fujitsu
Fujitsu is a market leader in the stand alone scanner market with an entire line of products from personal ScanSnap scanners to desktop/workgroup models, network scanners, departmental models and production scanners. JBM sells and supports the entire line of Fujitsu scanners. We are an 'Authorized Service Agent' for Fujitsu scanners and can support your scanning requirements from basic ScanSnaps to production models with advanced capture and OCR requirements.
Hewlett Packard
JBM is an authorized HP Business Partner with special focus on their lines of 'DesignJet' wide format printers and MFP's as well as their 'Proliant' network servers. We also sell a host of HP desktop, notebook and tablet computers and monitors to complement them.
Ideal.MBM
Ideal is the world's leading manufacturer of paper shredders under the Destroyit brand name. JBM has been an Ideal.MBM partner for well over 10 years and carries their full line of Destroyit shredders with models ranging from desk side to centralized workgroup to high capacity models. Along with their shredder line, JBM also sells the line of Triumph cutters & trimmers and Ideal folders along with all the necessary supplies, accessories and support.